Rental of our Building
We have both large and smaller rooms available for rent. For prices and date availability, please contact our Congregational Administrator at admin@whuuf.org or 503-246-3351.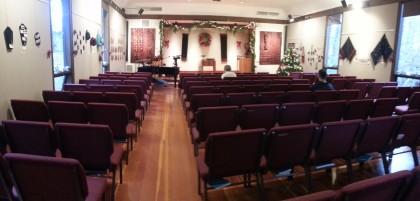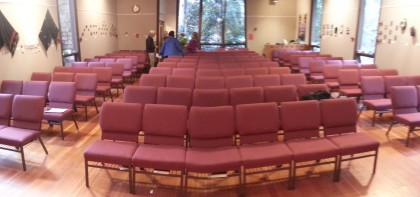 The Sanctuary: a lovely space for a wedding or lecture or other event. Seats 120.
The artwork changes regularly, as part of our Doll Gardner Gallery. Window views of our treed property.
Forest Hall (above) has an accordion-style divider that can create two rooms out of one. Tables and chairs are available for conference or classroom or reception use.
The Coffee Room (above) has 5 cafe-style tables and a small kitchen area.
Fireside (above) seats 8 around a table, with an additional seating available.
Acorn (above) has adult and child-sized seating, and an open floor plan with 2 tables at one end.
Treehouse (above) offers a small sink, tables, chairs, and a lovely view of our woods.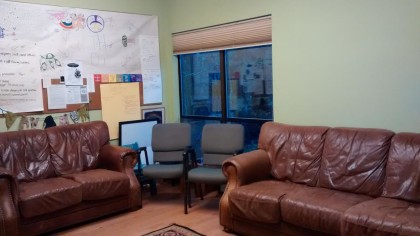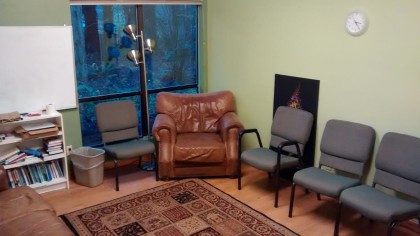 Senior Youth Room accommodates small groups in a relaxed setting.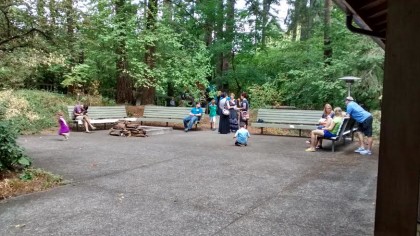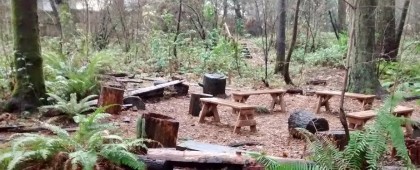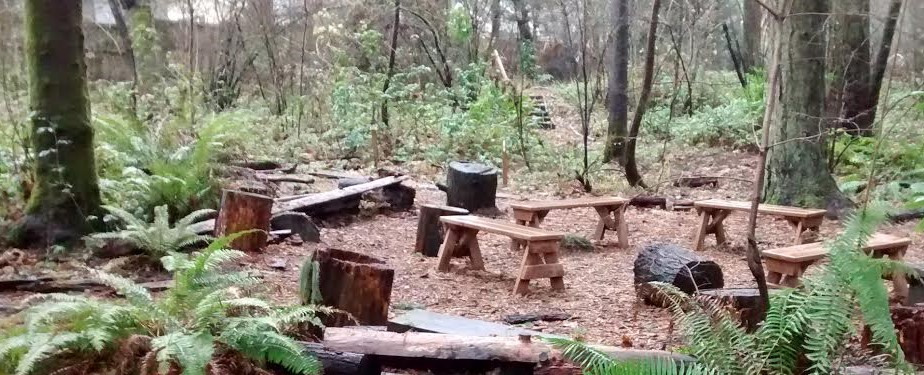 The patio is a lovely outdoor gathering space, with a fire-pit. A small woods behind our building also includes a gathering spot.