Letter to the Congregation
Dear Beloved Members and Friends,
Have you sensed the buzz around WHUUF?  I know I have, and a number of people have mentioned it to me.  The pews and parking lot are full and spilling over on Sunday mornings.  There is a palpable energy and enthusiasm that can be felt in and around our sanctuary.  Maybe you have felt it—that lively spirit that flows among us as we sing together, reflect together, share together, worship together.  A spirit that nurtures our souls and inspires us to action.  Perhaps you felt it at the beach cleanup, marching in the gay rights parade or the Women's March, donating clothing to the farm workers, contributing two cans for the neighborhood house, volunteering in the backpack program, working for Climate Justice, immigrant rights, or Black Lives Matter.  Do you feel it in the Sunday morning Humanist, Spirit of Life, or Buddhist groups or in the busy working of our committees?  WHUUF is alive and there is a vibrant life force at work among us.
I am writing to you today to announce our Financial Stewardship Campaign for 2017-2018.  This year's campaign is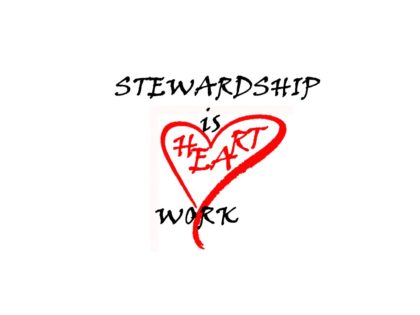 titled Keep on Moving Forward! And it builds from last year's We Are Building A New Way.  I am writing to ask you to join us today to keep on moving forward as we build a new way at WHUUF.
We are living in a troubling and confusing time in our nation's history.  Our seven UU principles are under constant attack and the impact on human lives is already too apparent.  It is tempting for all of us to cut back our giving and guard our resources, but I believe our faith is calling us on.  People are seeking us out as a caring community where they can find solace and safety and sanctuary.  The warmth, love, compassion, and human connections we provide are difficult to find anywhere else.  Our faith calls us on and love calls us on.
The enclosed brochure will tell you more about this year's campaign.  If you wonder what your pledge dollars support take a look at the enclosed Ministries and Programs document.
As a congregation we selected several aspirational goals this winter to increase and support our professional staffing.  Certainly the times call for more professional leadership as we navigate these troubled waters.   To meet our aspirations will stretch us, but we can achieve them if we all search our hearts and give as generously as we are able to fully live into our mission.  A successful pledge drive will allow us together to plant seeds of inspiration, build compassionate community, and serve the wider world.
The goals of our Financial Stewardship Campaign for fiscal year 2017-2018 are simple:
$185,000 pledge target ­– Reaching this ambitious goal, but very attainable target will allow us to increase our staffing to a ¾ time minister and ¾ time DRE.
100% participation – We hope to receive a pledge from every member and friend of our fellowship. If your life is enriched and transformed through your association with this beloved community, we need you to pledge.  If you want to grow compassionate community, we need you to pledge. If you support transforming our world we need you to pledge.  Every pledge is a tangible symbol of your support and commitment to WHUUF, and we accept each pledge in humble gratitude.
Significantly increase the amount of our pledges from the fiscal year 2016-2017 level – If we each pledged 3% of our annual adjusted gross income we would meet our goal. For some of us that is not possible this year.  However, I challenge you to put yourself on a path to reach that level sometime in the next three years.
If you have questions about this year's campaign I urge you to take a look at the Frequently Asked Questions (FAQ) in the Stewardship section of our website at WHUUF.net.   You may also talk to any member of the Stewardship Team.  If you have questions about fellowship finances or budgeting, please contact any member of the Board of Trustees or the Finance Committee.
We are using the visiting steward model of giving again this year.  When you are contacted by a visiting steward please work with that person to find a convenient time and place for a conversation and making your pledge.  If you don't wish to be visited, please notify me or Pat Lichen, our Fellowship Administrator, and we will send you a pledge form you can complete and send back.
Please join with us this year to reach our goals, because together we can make WHUUF happen.
In faith and fellowship,
Patrick Neal
Stewardship Team Lead
Stewardship Team
Joe Boyd
Rosie Hamilton
Barbara Hansen
Rick Tangeman
Mary Usui