Letter to the Congregation
Dear Beloved Members and Friends,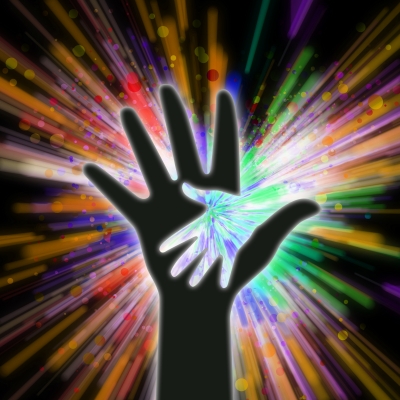 Have you sensed the buzz around WHUUF? I know I have, and a number of people have mentioned it to me. The pews and the parking lot are full on Sunday mornings. There is a palpable energy and enthusiasm that can be felt in and around our sanctuary.
Maybe you have felt it—that lively spirit that flows among us as we sing together, reflect together, share together, worship together. A spirit that nurtures our souls and inspires us to action. Perhaps you felt it at the beach cleanup, marching in the gay rights parade, donating clothing to the farm workers, contributing two cans for the neighborhood house, volunteering in the backpack program, working for Climate Justice or Black Lives Matter.
Did you feel it at GA, or in the Sunday morning Humanist, Spirit of Life, or Buddhist groups, or enjoying soup or pancakes in the coffee room, or as we celebrated our 60th birthday? WHUUF is alive and there is a vibrant life force at work among us.
I am writing to you today to announce our Financial Stewardship Campaign for 2016-2017.  Yes, I am talking about what we used to call the pledge drive. This year's campaign is titled We Are Building a New Way, and I am writing to ask you to join me in building a new way at WHUUF.
The enclosed materials will tell you more about this year's campaign. The bottom line is we have set out a very ambitious goal that will stretch us but is achievable if we all search our hearts and give as generously as we are able. Let's change the discussion we have had in the past. Let's talk about sharing our abundance rather than fearing our scarcity. The Board, the COM, the Finance Committee, the Long-Range Planning Committee, and the Stewardship Team are challenging us to make our dreams real. A successful pledge drive will allow us together to plant seeds of inspiration, build compassionate community, and serve the wider world.
The goals of our Financial Stewardship Campaign for fiscal year 2016-2017 are simple:
$200,000 pledge target ­– Reaching this ambitious goal will help ensure the health of our fellowship and our ability to fully step into our new mission.
100% participation – We hope to receive a pledge from every member and friend of our fellowship. If your life is enriched and transformed through your association with this beloved community, we need you to pledge.  If you want to grow compassionate community, we need you to pledge. If you support transforming our world we need you to pledge. We need you to pledge regardless of the size of your pledge.  Every pledge is a tangible symbol of your support and commitment to WHUUF, and we accept each pledge in humble gratitude.
Significantly increase the amount of our pledges from the 2015-2016 level – If we each pledged 3% of our annual adjusted gross income we would meet the target. For some of us that is not possible this year.  However, I challenge you to put yourself on a path to reach that level sometime in the next three years.  We have eleven pledging units that pledge between $3,000 and $7,000 each year and several of them pledge 9% or 10% or more of their income.  We cannot continue to rely on this small group of people to fund our fellowship and mission indefinitely.  We must all step up to carry on their tradition of financial stewardship.
If you have questions about this year's campaign I urge you to take a look at the Frequently Asked Questions (FAQ) on the Stewardship page on the WHUUF website (www.whuuf.net).  You may also ask any member of the Stewardship Team. If you have questions about fellowship finances or budgeting, please contact any member of the Board of Trustees or the Finance Committee.
We are using the visiting steward model of giving again this year. When you are contacted by a visiting steward please work with that person to find a convenient time and place for a conversation and making your pledge. If you don't wish to be visited, please notify me or Pat Lichen, our Congregational Administrator, and we will send you a pledge form you can complete and send back.
Please join with us this year to reach our goals, because together we can make WHUUF happen.
In love and gratitude,
Patrick Neal
Stewardship Team Lead
Stewardship Team
Joe Boyd
Rosie Hamilton
Barbara Hansen
Cleone Hawkinson
Mary Usui