Our Minister and Staff
Minister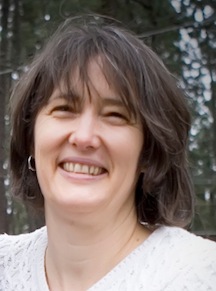 Rev. Tracy Springberry loves working with children and families. She is co-editor of and a contributor to Chaos, Wonder and the Spiritual Adventure of Parenting: An Anthology. Tracy serves our community as our interim minister, helping us with our search for a new long-term minister.
Staff
In addition to being our Admin, Pat is the author of three non-fiction books about plants and animals of the Pacific Northwest, and three novels that she describes as "eco-fiction–a genre that doesn't really exist yet!" If you have any questions about who to contact or how to do something at WHUUF, contact Pat at admin@whuuf.org … Continued
Sara Cloe has nineteen years experience as a Director of Religious Education. She previously served UU Church of Vancouver, WA and UU Community Church of Washington County in Hillsboro, OR. She is a credentialed religious educator. Sara lives in Portland, OR with her partner, John. Contact Sara at dre@whuuf.org or 503-246-3351.